Tina - Airlines
03/11/2018
Help air hostess Tina in this stylish makeover game!
Category:make-up,girls,dress-up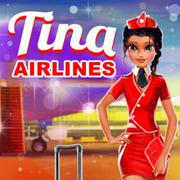 Surfer Archers .
Nina - Costume Party .
Vanessa True Make Up Vannesa needs your help with her styling. Create her look by chosing her outfit and hairstyle andt match the perfect make-up and accessory with it.
Square Stacker .
Princess Makeover .
The Little Giant .
Word Search Classic .
Amanda True Make Up Be a trendsetter and pick the perfect styling for actress Amanda in this girl game of the True Make Up Series.
Nina - Great Summer Day .
Find 500 Differences .
BFFs House Party .
Jewel Aquarium .
Totemia: Cursed Marbles .
Tina - Costume Party .
The Ways .
Nina True Make Up Actress Nina is famous for her style, but she needs a change.
Tina - Great Summer Day .
Street Hoops 3D .
Mafia Poker .
Tank Fury .